After-sales service policy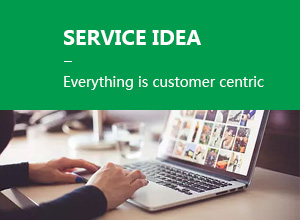 To customer oriented, in good faith customer service philosophy as the fundamental; we pragmatic work attitude, exquisite technical force for customers to create higher value.
Fullwell energy power supply a full range of services to provide value for you, provide the perfect power solution, so you can feel oulite services to bring value for money services in design, product and installation, operation and maintenance system!
Product technical consulting, engineering monitoring system, customer service product maintenance, system design, installation and commissioning personnel technical training, provide products and accessories, tour inspection.

We have 32 service centers set up in the country, to provide a full set of waiting 24 hours of telephone service, customers can call the local service center to understand our products and services, such as a Q & a more professional technology, our headquarters will provide technical support in a short period of time.
Service tenet: Provide you with a complete power solution! (including the design and construction scheme of the new energy, not many customers) from the network system, and from the expert network engineering design, headquarters of this, according to the requirements of different customers, we provide on-site training to professional knowledge and valuable experience to share with customers. The training contents include product advantage, fault diagnosis, product debugging and product maintenance.
The product design includes: storage battery, solar energy controller, solar energy component, LED light source, load, use environment and system configuration scheme.
Field service: Professional field guide
Our company provides on-site installation and commissioning services, to ensure the completion of the system operation, providing late maintenance and maintenance program.
Quality services: To reassure customers
My company pursues long life, high quality, low cost operation, to maximize benefits for customers. All products must pass the quality inspection during the production period. The whole machine should be tested before shipment to ensure the stable and reliable operation of the product after installation.
Training service: Solve the product warranty problem
My company attaches great importance to customer training, so that our expertise effectively passed to customers. Therefore, according to the requirements of different customers, we provide on-site training, and share the expertise and valuable experience with customers.
The training contents include product advantage, product testing and product maintenance.

400-155-6788
1小时内反馈,服务人员24小时待命,保证您在最短时间内得到快速现场响应,有效缩短维修周期。
您也客户通过售后邮箱info@fuweienergysolution.com或网站留言与我们联系。